The TIM Company's 8th
User Group meeting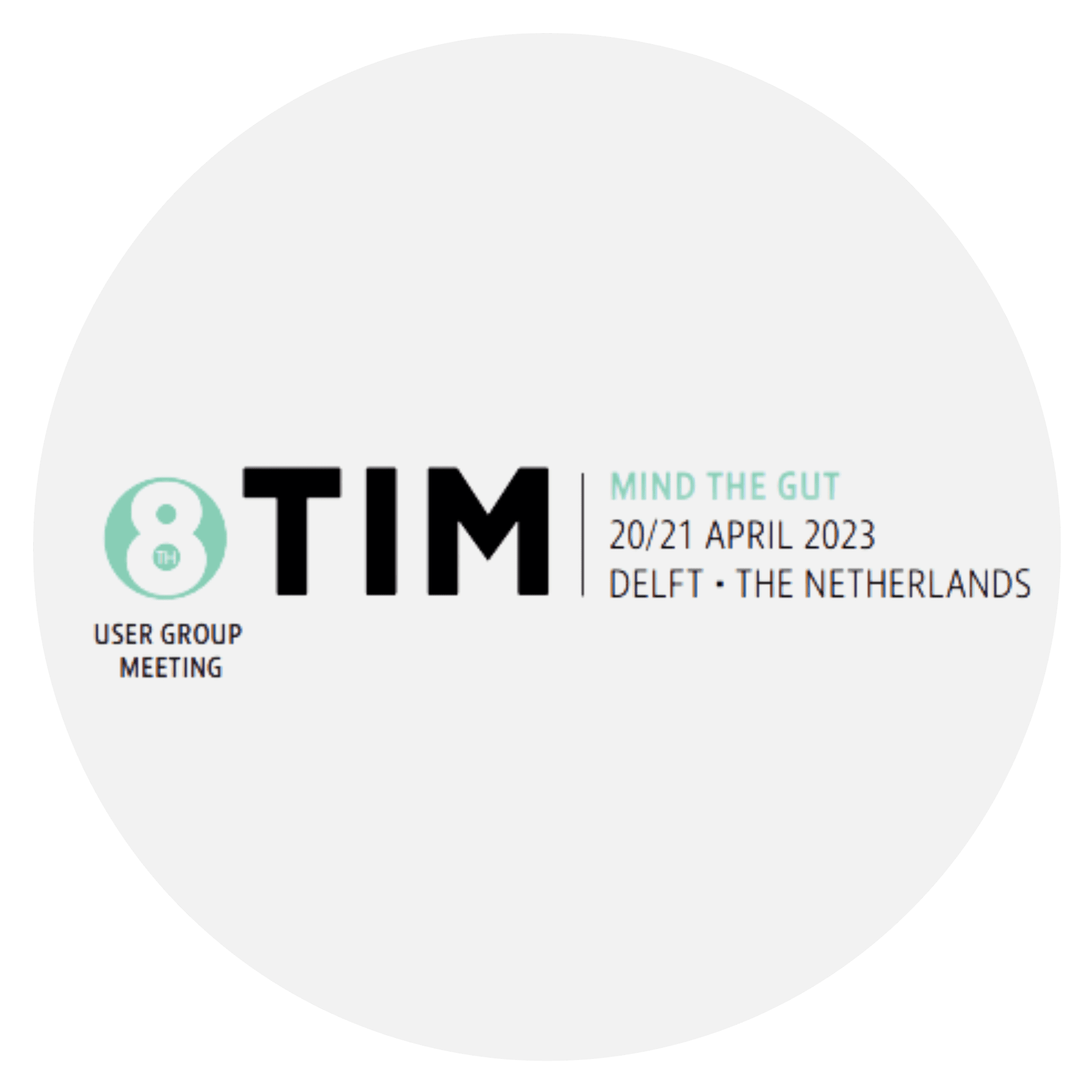 We are pleased to gather pharmaceutical formulation scientists, food experts, TIM system owners, academics, and guests, interested in dynamic gastrointestinal models at The TIM Company headquarters for a 2-day user group meeting. The registration for the TIM User Group Meeting is still open! The 8th edition will be held in Delft on the 20th and 21st of April and is entitled "Mind the gut".
Purpose of the user group meeting
The meeting provides a unique opportunity to discuss with early adopters of our technology, their success stories, challenges, and guidance. We're proud to be able to facilitate such an opportunity, and certainly hope to see you there.
The speakers
Among the invited speakers, Dr. Anthony Holmes, Director of Science and Technology at NC3Rs (UK), will provide insights on current challenges and regulatory changes on the use of animal models in pharmaceutical development.
Prof. Hannah Batchelor, professor at University of Strathclyde will highlight some of the main challenges to face to ensure that the TIM systems remain the gold standard in vitro intestinal models including the integration with PBPK models.
Dr. Robert Steinert, senior scientist and lecturer at DSM, will talk about the human microbiome with focus on current challenges in probiotics and prebiotics product development.
Moreover, our TIM User Abbvie will discuss about the use of TIM Systems for predicting food-effect, and Genentech will present a successful example of IVIVC and combination of TIM data with compartmental PK models.
Let us host you 
It would be our pleasure to give you a tour of our new labs and facilities and host the conference at the Metrology Tower. Our address is: Thijsseweg 11, 2629 JA Delft.
Planning your stay? We recommend the Riva Hotel in the Hague. We will provide shuttle services from and to the conference.
Are you attending? Do you want to receive more information? Please send an email to
timusergroupmeeting@thetimcompany.com or fill out this registration form.