How TIM Adds Value in Drug Development
Oral drugs successfully developed thanks to the TIM Technology
Saves up to

12

months on your drug development timeline, & millions in research funds.
Highly predictive technology which allows de-risking clinical trials.
Technology validated in

250

scientific publications.
Less animals used thanks to TIM Technology.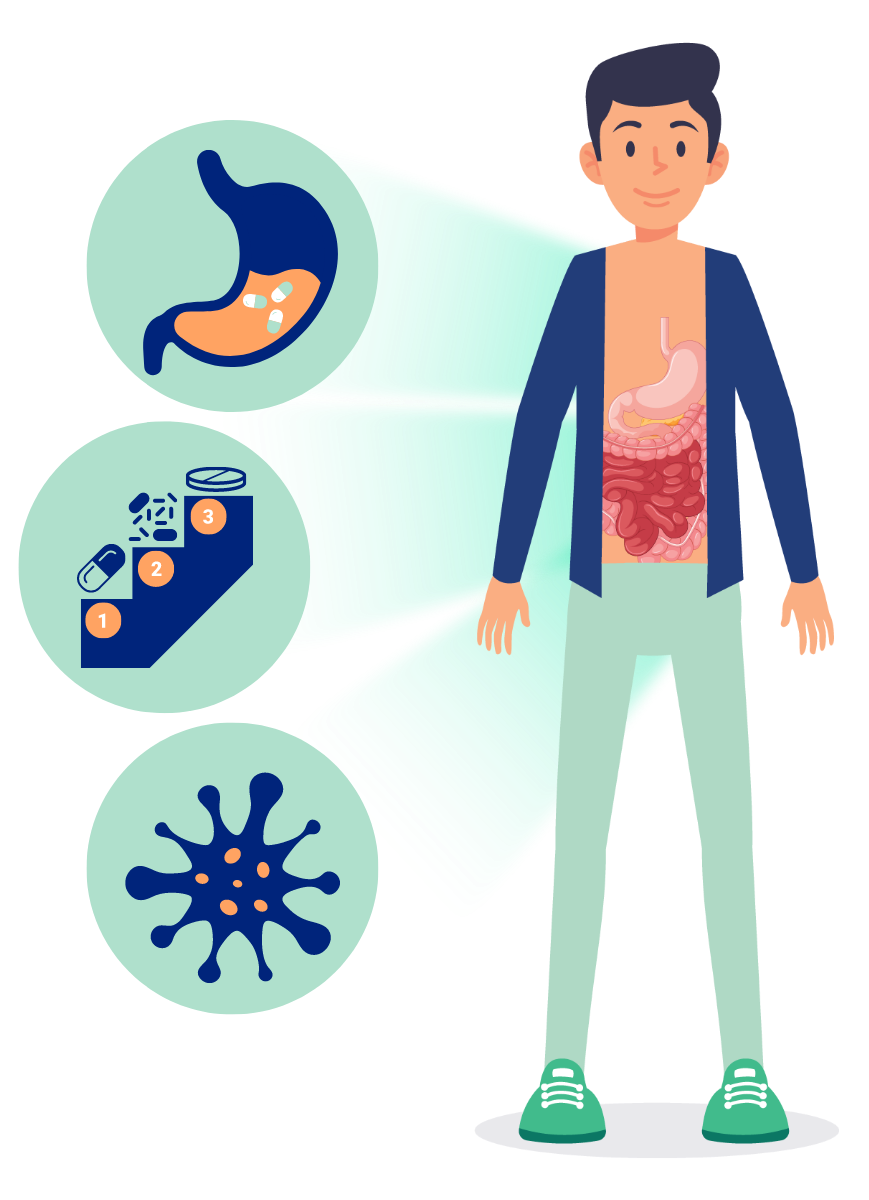 Benefits of working with TIM
✅ Market-leading, proprietary technology
✅ Offers a large variety of possible studies
✅ Mimics the entire digestive system
✅ Highest correlation to clinical trial results
✅ Simulates the unique conditions of all age-groups (ages)
✅ Highest degree of control over the simulated conditions
✅ Studies both accessible and inaccessible fractions of a formulation
✅ Studies fermentation and microbiome modulation
Interested to learn how TIM can help you save up to 12 months on your drug development timeline?
Book a free consultation call
"We have completely closed our dogs facility. Maintaining animal colonies is very expensive, so there's a big cost saving there."
The TIM-1 correctly predicted in vivo rank order in 84% and 79% of cases for AUC and Cmax, respectively…
Barker et al., J. Pharm. Sci. 103 (11): 3704-3712. doi: 10.1002/jps.24177.
"The use of the TIM1 model in conjunction with GastroPLUS™ software provides an excellent tool to aid formulation selection based on improved estimates of the in vivo performance of oral dosage delivery formulations."
Naylor et al., Applied Therapeutic Research 6 (1): 15-19
"…examples suggest that the TIM-1 system, which provides an advanced level of control over a dynamic and complex luminal environment, may have several advantages over conventional dissolution methodologies when assessing the performance of dosage forms in either the fasted or fed states."
McAllister et al., Mol. Pharm. 7 (5): 1374-1387.
"Using the more sophisticated TIM-1 model, which is an in vitro model that allows the closest simulation of in vivo dynamic physiological processes occurring in the lumen of the stomach currently available, we confirm that lycopene does not undergo isomerisation in the gastrointestinal tract."
Richelle et al., Br. J. Nutr. 103: 1800-1807.
Book a Free Consultation Call
Leave your contact information so we can reach out to you for a free consultation call with one of our scientists.